Sculptra Injections Specialist in Newington NH
Sculptra is injected into the skin to diminish facial wrinkles. It can specifically be used to restore chin wrinkles, lines surrounding the mouth, and deep lines between the nose and mouth. Learn more about Sculptra Injections treatment and its benefits at Seacoast Rejuvenation Center. For more information, contact us or schedule an appointment online. Our med spa is conveniently located at 101 Shattuck Way Suite #1 Newington, NH 03801.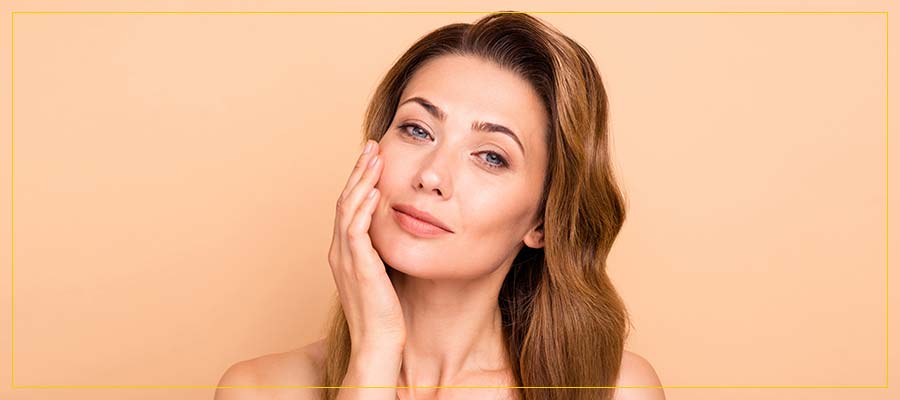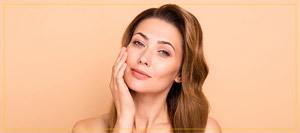 Table of Contents:
What are Sculptra injections?
What are the benefits of Sculptra injections?
What happens before a Sculptra injection?
What is the recovery time for a Sculptra injection?
What are Sculptra injections?

Sculptra injections involve the use of a gel-like substance called poly-L-lactic acid, which acts as a dermal filler. During this cosmetic procedure, a healthcare professional injects the filler beneath your skin to enhance the desired areas, reducing the appearance of fine lines and deep wrinkles.
 
Poly-L-lactic acid, a collagen stimulator, is the primary component of Sculptra. Following the treatment, the substance gradually absorbs into your body within a few days, prompting your cells to boost collagen production. Collagen is a protein found in the skin, connective tissues, bones, and cartilage, providing structural support and strength.
What are the benefits of Sculptra injections?

Sculptra injections offer a range of benefits that contribute to a more youthful and rejuvenated appearance. One significant advantage is that Sculptra restores the natural shape and fullness of the face, resulting in a fresher, younger, and more radiant look. The subtle transformation is noticeable to those around you, who may perceive an improvement but won't be able to pinpoint the exact cause, allowing for a natural and discreet enhancement.
 
In addition to its volumizing effects, Sculptra also improves the texture of the skin. By stimulating collagen production deep within the dermis, the treatment not only adds volume but also enhances the surface layers of the skin. This results in a glowing complexion and a smoother, more even skin texture, making Sculptra a favorable option for addressing issues like acne scarring.
 
One distinguishing feature of Sculptra is its ability to deliver natural-looking results. Unlike other injectables that relax muscles or fill in wrinkles, Sculptra gradually stimulates the body's own collagen production. This gradual process ensures a more authentic and beautiful transformation, as the results seamlessly integrate with your natural features, enhancing your overall appearance in a subtle and harmonious way.
 
Moreover, Sculptra offers exceptional durability compared to other fillers. While some treatments yield immediate effects but require frequent maintenance injections every 6-12 months, Sculptra's long-lasting benefits are highly valued by many patients.
 
Although you may observe some initial improvements within the first few weeks of treatment, the optimal and enduring results typically develop after an average of three sessions spaced a month or so apart. With a full treatment of Sculptra, you can enjoy the benefits for up to two years, providing an extended period of enhanced facial appearance and reducing the need for frequent touch-ups.
What happens before a Sculptra injection?

When preparing for a Sculptra injection, you should anticipate spending around an hour at the office. The majority of this time is dedicated to thorough preparation to ensure a comfortable experience. Approximately 30 minutes prior to the treatment, patients are advised to arrive to allow ample time for numbing. A topical numbing agent is applied to the desired treatment areas, ensuring the skin is numbed effectively.
 
Once the numbing cream has taken effect, the skin is prepared by cleansing it with an antiseptic and antimicrobial solution. This step helps maintain proper hygiene during the procedure. Meanwhile, Sculptra is carefully prepared, and to minimize any discomfort, it is mixed with lidocaine, a local anesthetic.
 
The actual injection process itself is very quick, typically taking just a couple of minutes. Most patients report feeling very comfortable during the procedure, thanks to the numbing and pain-reducing measures taken. The goal is to make the Sculptra treatment as painless as possible, allowing you to undergo the procedure with ease and peace of mind.
What is the recovery time for a Sculptra injection?

After receiving Sculptra injections, no specific downtime is necessary, and you do not need to take time off from work. However, it is advisable to avoid exercising for 24 hours following the treatment. It is normal to experience some mild side effects such as swelling, soreness, red bumps, or bruising at the injection sites. However, any redness typically diminishes shortly after the treatment, and you can gently apply makeup to conceal any residual discoloration.
 
Bruising and swelling may persist for up to 48-72 hours after the injections, but they gradually subside during this time. It is common to experience tenderness at the injection sites for a few days following the treatment. These effects are usually mild and temporary, and most individuals find them tolerable and manageable.
 
Sculptra injections are available at Seacoast Rejuvenation Center. We serve clients from Newington NH, Portsmouth NH, Durham NH, Newmarket NH, Stratham NH, Dover NH, and Rye NH.