RF Microneedling Treatment Specialist Q&A
RF microneedling uses the addition of an RF energy technology that is transferred through the tiny needles below the skin's surface to the deep layers of tissue of the epidermis. Look younger with smoother skin. Talk to our team of professionals at Seacoast Rejuvenation Center today about RF microneedling and its benefits. Contact us today or visit us online to book an appointment. We are conveniently located at 101 Shattuck Way Suite #1 Newington, NH 03801.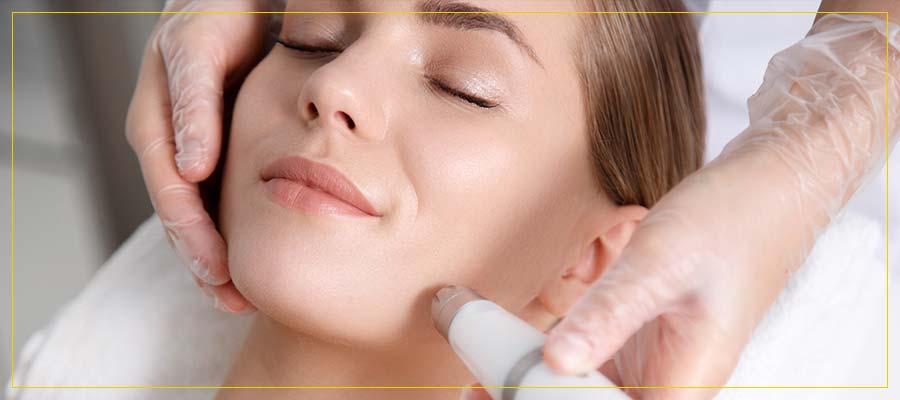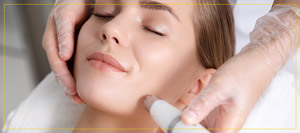 Table of Contents:
Does RF Microneedling tighten skin?
How long does Microneedling with RF last?
How does RF Microneedling work?
Who is a candidate for Microneedling with RF?
Does RF Microneedling tighten skin?


Microneedling can be combined with RF, or radio frequency, to provide a non-surgical, non-operative skincare revival treatment. The process can be used for skin tightening and resurfacing to smooth wrinkles, lip lines, acne scars, deep scars, and stretch marks. It is a safe treatment and can be used to treat all skin types. When used with microneedling to open skin pores, the fractional RF technology effectively gets rid of acne and blemishes on the face or any other targeted part of the body. It is a powerful process with minimal distress and is a pain-free procedure for perkier, smooth, and more vibrant skin. Microneedling is a beneficial addition to a dermatologic practice since it efficiently treats several skin aging symptoms and other problems on and off the face with far less risk than other treatment options through the use of tiny needles inserted into the skin. The RF technology targets the cells below the skin's surface, called the epidermis, via the microneedles. These microneedles are used during the process to transmit laser energy below the skin's surface and help increase the production of collagen and new skin tissue cells to produce new smooth, healthy, glowing skin.
How long does Microneedling with RF last?


The pragmatic approach behind microneedling with RF technology is to naturally increase the production of the collagen cells on the skin's surface that are already present in the body. Due to the nature of the microneedling procedure, common side effects of the treatment are skin redness from the microneedles penetrating the surface, which can lead to swelling. Once the swelling lessens and the redness fades away, the results become evident and clear. Each individual's reaction to microneedling with RF treatment will be different, and it may take six to eight weeks for the microneedling treatment to take full effect on the treated skin, depending on how well your body can handle the treatment and how well your immune system is adjusted. In general, microneedling treatment can last anywhere from a few months to several years. There are a few determining factors that will impact how long your treatment will last, such as how effectively your skin responded to the therapy, the type of environment you were exposed to, whether or not the appropriate preliminary precautions were followed, and other factors that your practitioner can review with you prior to receiving treatment.
How does RF Microneedling work?


Following a thorough cleansing of the skin's surface and applying a topical anesthetic, the microneedling equipment is gently placed against the affected area to generate several tiny micro-channels on the skin's surface. RF microneedling uses the addition of an RF energy technology that is transferred through the tiny needles below the skin's surface to the deep layers of tissue of the epidermis. The RF radiation heats the skin cells, which stimulates collagen growth and tightens the skin tissue.

The insertion of the microneedles into the skin results in the release of growth factors and the activation of the wound healing cascade, which promotes collagen formation and results in younger-looking skin. These needles assist in the mechanical breakdown of scar tissues. Recovery time is substantially quicker when compared to more intense laser resurfacing treatments or deep chemical peels as the epidermis is not destroyed. This is a standard procedure among all microneedling therapies.
Who is a candidate for Microneedling with RF?


Microneedling is effective for all skin types, meaning practically anyone who wants healthier, more youthful-looking skin may be a candidate for treatment. It not only provides skin treatment subjective to facial beauty but can also be used on the entire body for a variety of treatments for skin issues like:

• Wrinkles – Wrinkles and fine lines caused by creasing of the skin in the forehead and the chin area.

• Eyes wrinkles – Loose and baggy eyelids, eerie under eyes, fine lines, and crow's feet.

• Neck Skin Tightening – Tighten and lift sagging skin in the neck area.

• Arm Skin Tightening – Loose wrinkles formed in the underarm skin can be tightened.

• Acne and Acne Scars – Scars on the cheeks, chin area, or any other area caused by excessive pimples, blocked pores, acne, and other ailments.

• Sun Damaged Skin – Darkened spots on the face caused by extreme sunburn or repeated sun exposure.

• Sporadic and Bumpy Skin Tone – Darkened and uneven skin tone due to sun damage, excessive suntan, or acne.

• Stretch Marks – Marks caused after pregnancy, weight loss, and other reasons for skin to stretch and retract.

Consultation with our medical director or our on-site healthcare professionals at Seacoast Rejuvenation Center is first recommended to determine whether microneedling is suitable for you. We can walk you through the benefits, the procedure itself, side effects, and expected results to help you decide if the treatment is right for you. Patients can also incorporate RF microneedling as part of a more comprehensive facial rejuvenation plan that includes treatments such as BOTOX Cosmetic injections, PRP application, and dermal filler injections, to name a handful. Contact us through our website and learn more about this procedure and its benefits. We serve clients from Newington NH, Portsmouth NH, Durham NH, Newmarket NH, Stratham NH, Dover NH, and Rye NH.