Mint PDO Thread Lift Treatment Specialist Q&A
Mint PDO thread lift is a treatment that raises your facial features subtly in order to reduce evident aging marks. Say goodbye to aging marks with Mint PDO Thread Lift Treatment. Talk to our team of professionals at Seacoast Rejuvenation Center today about Mint PDO thread lift and its benefits. Contact us today or visit us online to book an appointment. We are conveniently located at 101 Shattuck Way Suite #1 Newington, NH 03801.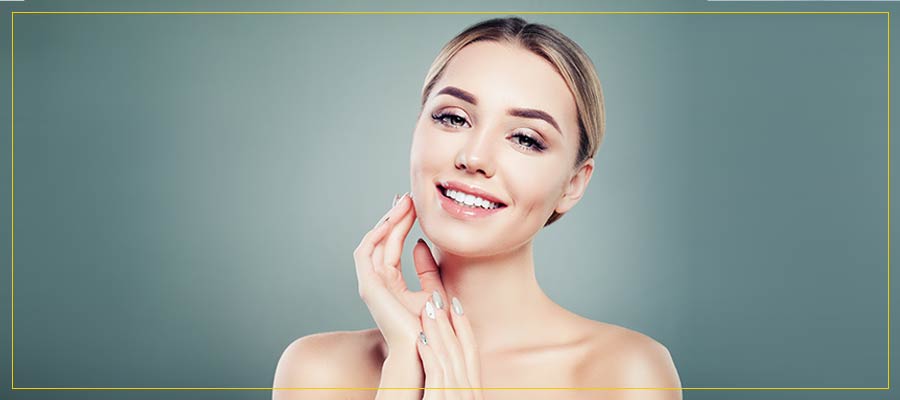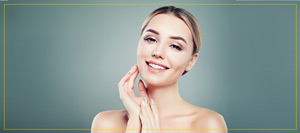 Table of Contents:
What is Mint PDO thread lift?
How long does a PDO thread lift last?
What can I expect after PDO thread lift?
How much does a Mint PDO Thread Lift Cost?
What is Mint PDO thread lift?


Mint PDO thread lift is a treatment that raises your facial features subtly in order to reduce evident aging marks. Mint PDO is a safe, efficient, biocompatible, and dissolvable thread made of PDO (polydioxanone), a complex sugar commonly used to suture wounds and incisions in orthopedic and cardiovascular surgery. The thread lifting procedure is not a surgical operation. It is a non-invasive, safe, and quick in-office operation with minimum downtime, especially when performed by a trained professional. Mint PDO thread lifts involve two main functions: direct skin tightening and collagen creation. First, the PDO thread lifts rearrange the underlying tissues, providing an instant lift to your skin and reducing small wrinkles. Second, the PDO threads are eventually absorbed by the body, allowing natural collagen stimulation to occur, resulting in long-term benefits in the skin's texture and firmness. Several threads coupled together to form long cannulas are put into the skin's tissues during your mint PDO thread lift, rearranging and tightening the skin below the surface. The technique is safe as it is non-surgical and obtained FDA approval in 2004. It is now used in 14 countries around the world.
How long does a PDO thread lift last?


It sounds too good to be true, yet a simple, minimally invasive treatment may now lift and tighten skin, producing results comparable to a surgical facelift. A PDO thread lift makes the face appear firmer, tighter, and more youthful, with the benefits lasting up to 18 months. One of the many benefits of this treatment is that it provides immediate lifting and support to the skin while also stimulating long-term rejuvenation through increased collagen production. Patients will notice some firming immediately following the procedure, and in most cases, the results will be fully developed in six months. The outcome varies from patient to patient, however most people will enjoy their results for a while. Additional treatments will be needed to maintain the results of the thread lift for long-term improvements.

Additional "booster" threads can be implanted later to improve and extend the effect of the initial thread lift. Other skin tightening procedures, such as a microneedling high-intensity focused ultrasound, can help to prolong the effects of thread lifting. The thread lift treatment can be implemented as many times as required in the same or different areas of your face, neck, and even body to preserve and deliver significant results.
What can I expect after the PDO thread lift?


The initial results will be visible immediately after the threads are implanted, but you may notice a further improvement in the days and weeks after their insertion when swelling and bruising fade away. The effects of a thread lift are not intended to be permanent. Successful treatments often maintain their results for about 12 to 18 months. The threads utilized, like other dissolvable dermal fillers such as Botox, will eventually be absorbed by the tissue beneath your skin. Non-invasive skin tightening procedures cannot provide the instant lifting and tightening that a thread lift procedure provides. If you want a stronger lifting effect for your skin, a PDO thread lift is a considerably better option than skin tightening. However, skin-tightening procedures are suggested after getting thread lift treatment to tighten the skin overall and improve overall results. One can resume their normal routine and day-to-day activities almost immediately after a thread lift procedure. In the first few weeks after the treatment, you might be advised to not rub your face repeatedly and to avoid sleeping on your side.
How much does a Mint PDO Thread Lift Cost?


The cost for a Mint PDO Thread Lift varies, depending on the level of treatment. Our team at Seacoast Rejuvenation Center will identify your needs and pricing. It is important that you know that a Mint PDO thread lift is considered a cosmetic treatment, which means most insurance plans won't cover the cost. Our medical director or a member of our team will provide you with a quote for the cost of your unique treatment and we will also outline its benefits and everything you need to know.

Visit us at Seacoast Rejuvenation Center for more information. Call us or schedule an appointment online! We serve clients from Newington NH, Portsmouth NH, Durham NH, Newmarket NH, Stratham NH, Dover NH, and Rye NH.