Exilis Elite Treatment Specialist Q&A
Exilis Elite™ is a non-invasive body contouring treatment that is ideal if you want to tighten and tone your skin. Visit Seacoast Rejuvenation Center today! Call us today or schedule an appointment online. Our med spa is conveniently located at 101 Shattuck Way Suite #1 Newington, NH 03801.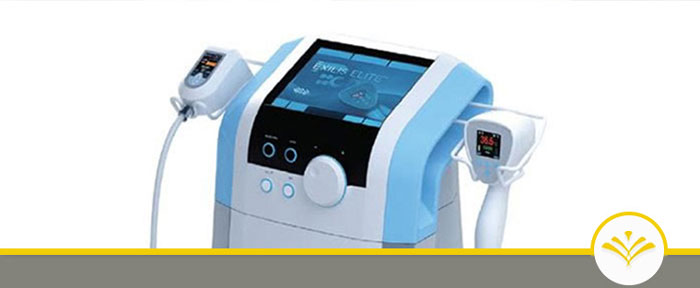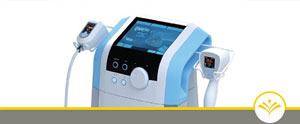 Table of Contents:
What is Exilis Elite?
What areas can be treated?
Where to get Exilis Elite treatment in Newington NH?

What is Exilis Elite?


Exilis Elite, a non-surgical technology that was certified by European CE Mark and approved by the FDA is a type of anti-aging treatment by use of a radiofrequency machine and manufactured by BTL Aesthetics. It is one of the most powerful, yet safe mono-polar devices available. The thermal energy formed during this treatment, stimulates collagen production, improves skin elasticity, which results in a more youthful appearance. Manufacturers can attest that no other equipment uses both ultrasound and energy from radio frequency where it provides similar results. Exilis Elite was designed with the combination of Monopolar RF (Radio Frequency) energy, the use of ultrasound to stimulate and breakdown fat cells, also known as fat lipolysis. Other procedures include "collagen remodeling" (this allows for skin tightening) and "skin cooling" (main procedure for face and body contouring). Skim cooling is a technology that helps to deliver controlled heating and in turn targets deep tissue where wrinkles and lines appear. It will also target sagging skin and superficial skin layers and treat those deeper fine lines.

What areas can be treated?


Exilis Elite is a non-invasive device for contouring of the face and body specifically tightening skin while also reducing fat and areas that may show fine lines and wrinkles. Common areas for skin tightening include the upper and lower eyelids, the mid face and jaw line, or the neck.

The Exilis Elite is highly advanced device in the beauty and skin care industry in that it has been instrumental in treating everything from superficial, fine lines to deep wrinkles within the deep tissue on the face, neck and body. The skin is noticeably smoother and lines are reduced, while the body and face are reshaped and re-contoured.

Fats that are harder to reach are easier to take out, and stays out of those areas provided that you continue to maintain a healthy diet and lifestyle. And in fact, it is good to keep in mind that these treatments are not a weight loss solution but definitely helps for those who regularly exercise and eat healthy but cannot get rid of stubborn stored fats from over time.

In which case we want to identify that Exilis Elite is basically a way to treat "love handles", flabby arms, sagginess on hips and thighs, post-baby tummies, cellulite, turkey necks and jowls (lower part of the cheek that causes face to sunk in).

Exilis Elite is also the updated version of the original Exilis device and has since taken over the original for delivering twice the energy of its original predecessor and ultimately, offering better results with fewer treatment sessions while also securing the safety and comfort for patients.

Where to get Exilis Elite treatment in Newington NH?


Once you decide if Exilis Elite is right for you, you may want to check back for a routine checkup and maintenance if you choose to continue the treatment. For facial rejuvenation, we recommend a series of 2-4 treatments, one – two weeks apart for maximum results. Skin tightening results occur gradually over four to six months.

Interested in Exilis Elite and would like to make an appointment for a consultation? Feel free to stop by our Rejuvenation Center at Newington, NH or call us. We serve clients from Newington NH, Portsmouth NH, Durham NH, Newmarket NH, Stratham NH, Dover NH, and Rye NH.