Vampire Facial Specialist Near Portsmouth NH
Visit Seacoast Rejuvenation today for a vampire facial. This wonderful facial stimulates the skin to tighten and rejuvenate to it produces more collagen in the face. This promotes a youthful appearance with brightness. A facial is a beauty treatment for your face. Call us today or schedule an appointment online. Our med spa is conveniently located at 101 Shattuck Way Suite #1 Newington, NH 03801.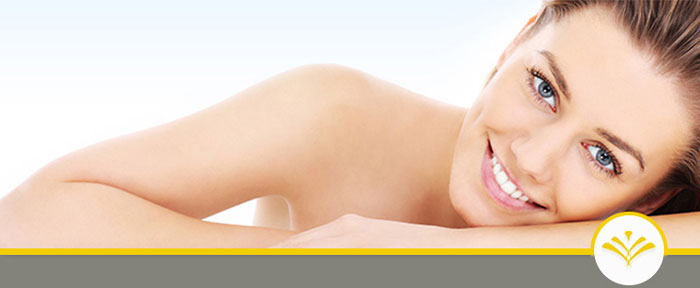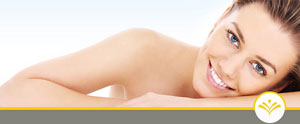 Table of Contents:
Why is it called a Vampire Facial? What are the advantages?
How does a Vampire Facial work?
Is a Vampire Facial painful?
How long will it take for me to see results?
How do I get more information for a Vampire Facial?

Sensitive Skin Facial: Provides gentle exfoliation to remove irritants to the skin. Minimizes redness and inflammation. Calms and hydrates the skin to restore a supple, smooth, comfortable texture.
Hydrating Facials: Our hydrating facial treatments immediately nourish and hydrate the skin to relieve tightness and fine lines. Gentle exfoliation removes dry skin cells, emollient-rich products deliver hydration deep into the skin. Soft, supple skin is restored.
Therapeutic Facial: Extended customized aromatherapy facial complete with exfoliation.
Acne Facials: Improve skin clarity, reduce blemishes and soothe inflammation.
Turn Back Time Facial: A classic facial along with a sampling of our Exilis Elite skin tightening treatment. Try it before you buy it!
MicroDermabrasion Facial: This advanced exfoliating treatment utilizes a mechanism designed to allow a very fine crystal to resurface skin cells at a rapid speed and quickly removes dead skin cells, lifts pigmentation, refines pores. Treatment is followed by a customized facial.
Back Facial: Don't let your face have all the fun! The back facial provides a complete cleansing for those hard-to-reach spots, combining extractions with brightening exfoliation to leave skin smooth, soft, and more even-toned.
Looking to restore your youthful appearance without surgery? Come to Seacoast Rejuvenation near Portsmouth, NH today for a Vampire Facial from our experienced staff. While the term "Vampire Facial" may sound gory and spooky, it is just another more colorful name for a Platelet Rich Plasma Facial.This procedure is a new, nonsurgical way to perform medical Facials. Our board-certified doctors know all of the ins and outs of this technique and are ready to help you look younger again!
Why is it called a Vampire Facial? What are the advantages?


This procedure is nicknamed a "Vampire Facial" because we will use your blood to rejuvenate your skin and appearance. This noninvasive procedure is great for men or women who want to look younger. And unlike actual vampires, you will not develop an allergic reaction to garlic, silver, or sunlight. There are many advantages to our Platelet Rich Plasma Therapy including:

• No scars or incisions.
• Low risk of infection.
• No stay in a hospital.
• Very little if any downtime after the procedure.
• Proven to restore the skin's smoothness and tightness.
• The entire procedure takes as little as 30 to 60 minutes to complete.

How does a Vampire Facial work?


When you visit Seacoast Rejuvenation for your vampire Facial, we will take a small sample of your blood.From your blood, we will pull out the platelets, collagen, and keratin and make a powerfully concentrated injection.Once injected, it will promote the healthy growth of new elastin and collagen in your skin, bringing a natural lift to your face.It stimulates natural skin growth, making you look younger with no risk of infection. The Vampire Facial, also known as PRP Therapy, is one of the most effective noninvasive Facial procedures available today.

Is a Vampire Facial painful?


Some patients report some discomfort as we will be performing several injections in the treatment area.You will not require a general anesthetic for this procedure however we do have numbing cream available to apply to your skin before we begin if you wish.Many patients don't feel a thing during their treatment session.You may find some minor bruising, but nothing a little concealing make up can't cover up.Unlike a surgical Facial, you will not be spending days convalescing with tubes in your face draining fluids.Many patients continue their day after visiting our facility and experience no downtime.

How long will it take for me to see results?


Within weeks, most patients will begin to see some results with improvements continuing to appear over the next several months. On average, we see the effects to start to wear off after about two years, although this does vary from patient to patient. When you visit our experts for a consultation, we'll review with you the various factors that can shorten or extend the overall results.

How do I get more information for a Vampire Facial?


Come to Seacoast Rejuvenation today for more information and a consultation from one of our doctors. Our facility is located at 101 Shattuck Way Suite #1 Newington, NH 03801. Call our friendly staff today to make an appointment or if you have any questions about our other services. We serve clients from Newington NH, Portsmouth NH, Durham NH, Newmarket NH, Stratham NH, Dover NH, and Rye NH.