Microneedling Near Me Newington NH & Portsmouth NH
Visit the Top-rated Med Spa Near You for Microneedling Treatments! Seacoast Rejuvenation Is Conveniently Located at 101 Shattuck Way Suite #1 Newington, NH 03801. We Are Open 5 Days a Week, So Refresh and Rejuvenate Your Skin Today With Microneedling Treatments at Seacoast Rejuvenation.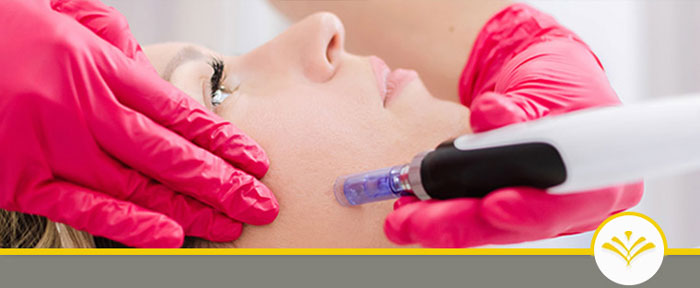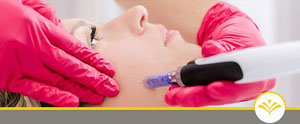 Are you one of the many men and women who find themselves staring into the mirror each day and saying to yourself "what happened?" "Where did that wrinkle come from?" Do you continually try to apply extra makeup in an attempt to cover over those embarrassing acne scars? Have you found that as your skin matures your skin texture is just not what it used to be? If any of these situations describe you and your feelings then it is time to give your skin and your self- esteem the rejuvenating boost it needs and deserves. If you live near the Newington and Portsmouth New Hampshire area then we know where you can get that extra boost. The medical spa team at Seacoast Rejuvenation Center know how you feel and just what you and your skin needs. Microneedling is one of the many patient services the Seacoast Rejuvenation Center offers to help men and women alike with their skin conditions. What is Microneedling, and what can it do for your skin? Why should you make Seacoast Rejuvenation Center your personal Med Spa?
What is Microneedling, and what can it do for your skin?
Microneedling is a procedure that can bring life back to your skin. Many patients, both men and women, are enjoying the visible change in their appearance after their microneedling treatments. During a microneedling procedure small needles are used to painlessly prick your skin. Your body will naturally respond to these tiny perforations in the skin and will increase the formation of new tissue, as well as go to work and generate new collagen. Here at the Seacoast Rejuvenation Center our skin care specialists make use of some of the latest medical spa technology known as a Rejuvapen. The Rejuvapen is composed of 9 micro-needles that make thousands of invisible and nearly painless pricks in your skin. This advanced medical technology allows us to personally customize a treatment session to repair skin damage anywhere on the body.
These rejuvenating microneedling treatments offer amazing benefits to your skin. By means of the boost to your production of collagen, your skin immediately begins to promote healing for scars as well as pigmentation issues. Patients find that their skin tone and texture greatly improves, and that their skin is smoother and firmer. Additionally, brown spots and stretch marks areas are also visibly improved and reduced. Those fine lines and wrinkles are no match for a microneedling treatment as patients see their fine lines and wrinkles diminish after the initial treatment. Your skin will have that naturally healthy glow about it. Depending on your skin care needs and concerns, we recommend that each patient receive at least four treatment sessions that are spaced approximately two weeks apart.
Why should you make Seacoast Rejuvenation Center your personal Med Spa?
Here at the Seacoast Rejuvenation Center our team of medical professionals and licensed aestheticians have dedicated themselves to helping each patient receive the best care available as you make the journey to the younger, healthier, new you! We offer you years of experience, as well as the most up-to-date technology, to deliver incredible results by means of non-surgical and non-invasive treatment options. Find out for yourself why we are the top-rated medial spa near you and visit us today. We are open 6 days a week to provide our patients with the refreshing and rejuvenating skin care treatment options you need and deserve. Your Seacoast Rejuvenation Center is conveniently located at 101 Shattuck Way Suite #1 Newington, NH 03801.