CoolTone Treatment Specialist in Newington NH
CoolTone can give you the defined, sculpted, and toned muscles. Come to Seacoast Rejuvenation Center where we offer cooltone treatments. Call us today for more information or book an appointment online. Our med spa is conveniently located at 101 Shattuck Way Suite #1 Newington, NH 03801.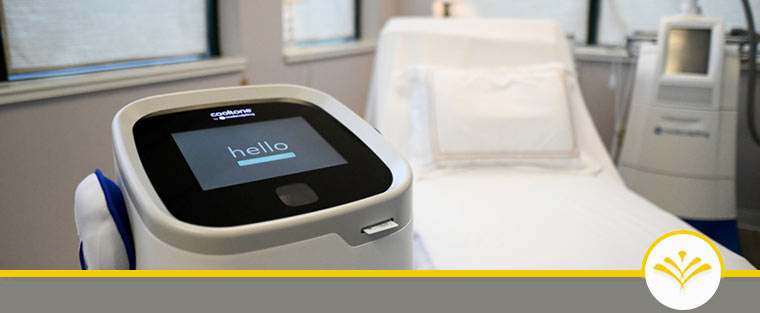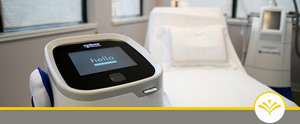 Table of Contents:
How much is CoolTone treatment?
Does CoolTone burn fat?
What is CoolTone treatment?
Is CoolTone permanent?

While it is easy for someone to tell you to instill an intense exercise routine into your busy life, sometimes you can't find the time and energy after working, taking care of your kids, and taking care of yourself! At Seacoast Rejuvenation Center, we understand that you have a busy life, and that is why we are delighted to offer you CoolTone muscle toning treatments. While we still recommend exercising whenever you can, CoolTone treatments can do a lot of the heavy lifting for you!
How much is CoolTone treatment?


CoolTone treatment is relatively inexpensive, especially in consideration of the benefits that this phenomenal treatment provides! For our specific CoolTone treatment prices at Seacoast Rejuvenation Center, please contact our administration department at call us. If you are unable to provide the required payment in full upon the completion of your CoolTone procedure, we can offer financing options to you! We proudly partner with CareCredit Healthcare and Green Sky Financing to provide creative payment options so that you do not have to suffer financially to receive treatment.

Does CoolTone burn fat?


The primary purpose of CoolTone is not to burn fat, but to strengthen the underlying muscles to provide more tone, strength, and firmness to your body. For this reason, CoolTone treatment is often paired with CoolSculpting. The purpose of CoolSculpting treatment is to freeze fat cells to trigger their natural decomposition. Such fat cells are naturally eliminated through the lymphatic system. The combination of these two treatments is highly effective! CoolTone treatment provides a strong foundation for your body to reap long-lasting results from CoolScultping. We are very proud to offer both of these novel procedures right here at Seacoast Rejuvenation Center!

What is CoolTone treatment?


CoolTone treatment is a muscle toning procedure that works through a process known as magnetic muscle stimulation (MMS). With MMS, CoolTone treatment sends electromagnetic energy into your body's muscles, which causes your muscles to contract during the procedure involuntarily. The muscle contractions, called supramaximal muscle contractions, from CoolTone are reasonably gentle and relatively painless. The muscles respond to these contractions by firming up the muscle fibers that lie underneath the subcutaneous fat cells of the treatment area. The muscle contractions experienced from CoolTone treatment are more robust than those experienced during exercise. As such, CoolTone treatment provides faster and more substantial benefits than exercise! The most common CoolTone treatment areas are the abdomen, buttocks, and thighs.

The actual CoolTone device looks similar to a massage hand tool and is connected to a machine that looks a bit like a high-tech disposal bin with wheels and a computer screen on top. The computer screen allows the doctor to monitor the procedure carefully. The CoolTone wand is moved slowly over the treatment area. Treatment can usually be completed within one to two hours. It is virtually painless, and no downtime is needed!

Is CoolTone permanent?


While CoolTone treatment has lasting effects, it is unable to provide permanent results. Muscle mass decreases over time without regular exercise and care, and this is so even with the fantastic benefits of CoolTone treatment. As such, it is good to establish a consistent exercise routine that works for you and a healthy diet to maintain the results from CoolTone treatment. Optimal results from CoolTone treatment are usually achieved with a series of four to six sessions.

If you think CoolTone treatment would benefit you, we welcome you to come to Seacoast Rejuvenation Center! To book an appointment with us, please call us at call us or schedule one through our website. You can find Seacoast Rejuvenation Center at 101 Shattuck Way Suite #1 Newington, New Hampshire. Our hours of operation are as follows: Monday from 09:00am – 07:00pm, Tuesday from 09:00am – 07:00pm, Wednesday from 09:00am – 03:00pm, Thursday from 09:00am – 07:00pm, and Friday from 09:00am – 03:00pm. We serve clients from Newington NH, Portsmouth NH, Durham NH, Newmarket NH, Stratham NH, Dover NH, and Rye NH.