Coolsculpting – Fat Reduction vs. Weight Loss Med Spa in Newington, NH
Seacoast Rejuvenation Specializes in Coolsculpting in Newington, NH! Learn More About Coolsculpting – Fat Reduction vs. Weight Loss. We Look Forward to Treating You Today! Book an Appointment Online or Call us at (603) 288-1494.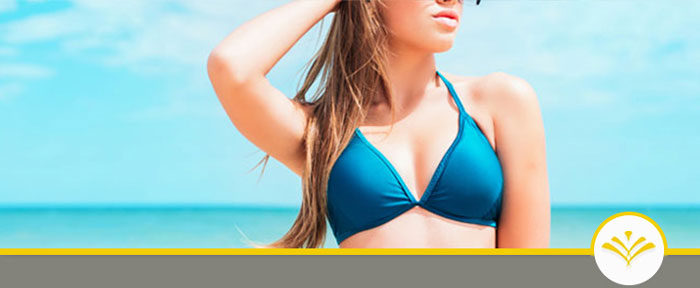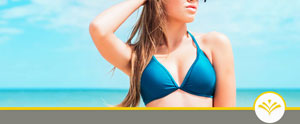 You exercise, eat healthily, and live a healthy lifestyle, but you're still struggling with stubborn areas of fat that you just can't seem to get rid of. It's not a question of weight loss for you, but one of fat reduction. Although there is no miracle way to get rid of fat and trouble areas, CoolSculpting® may be the closest thing to magic on the market. But what is it, how does it work, and what does it do? At Seacoast Rejuvenation, we have a highly trained and talented staff of medical professionals who are eager to work directly with you on a plan to help you look and feel your best! We can answer your top questions about CoolSculpting® and help you decide if it is the right treatment for you.
What is the difference between fat reduction and weight loss?
Fat reduction and weight loss sound like they are the same thing, but they're actually quite different. When we talk about "losing weight," what we're actually saying is that we want to lose body fat. When a person gains weight, the fat cells in the body (which are set during childhood and are specific to each individual) expand and, in turn, cause the waist, thighs, face, arms, and other areas of the body to expand. When you "lose weight" through dieting and exercise, these fat cells start to contract, which gives you a slimmer appearance. However, dieting and exercise alone don't always reduce the more troublesome pockets of fat, and even if you have done everything you can, you may not be able to get rid of these areas of fat cells that are unique to your body. This is where fat reduction procedures like CoolSculpting® can help you gain the contoured look you are hoping for.
How can CoolSculpting® help with fat reduction?
CoolSculpting® is an FDA-approved fat-reduction treatment that involves freezing (called cryolipolysis) targeted fat cells in specific areas of the body, which kills the fat cells and causes them to be reabsorbed into the body. This procedure essentially reduces the total number of unique fat cells that you have in your body, giving you a more contoured shape. It is a non-invasive (non-surgical) procedure that is safe, effective, and requires no downtime.
Is CoolSculpting® safe?
CoolSculpting® has been approved by the FDA to treat nine specific areas of the body, including under the chin, under the jawline, thighs, abdomen, flanks, in the back and along the bra line, the upper arm, and under the buttocks. Clinical trials were performed that proved that CoolSculpting® is safe and effective at reducing fat cells in these areas.
CoolSculpting® targets exercise and diet-resistant fat cells just below the skin. Because fat cells freeze at higher temperatures than the surrounding tissues, the CoolSculpting® wand is able to specifically target only the fat cells below the skin and freeze them until they die, after which they are reabsorbed by the body. Because these cells are dead, they are gone for good, which means that the results are permanent.
What happens during a CoolSculpting® treatment?
After you have selected the areas that you want to be treated, the CoolSculpting® applicator is applied to the areas you have chosen, and you will start to feel the signature CoolSculpting® cooling effect. During the treatment, you can read, check your email, or even take a nap as the treatment is underway. You may feel pulling, tugging, mild pinching, intense cold, tingling, stinging, aching, or cramping at the treatment site. However, these sensations will begin to subside as the area becomes numb. After the treatment is complete, we will perform a brief massage on the area to help break up the treated fat cells.
Treatments take an average of 35 minutes, but they may be longer depending on the number of areas to be treated. You may need to come back for additional sessions depending on your needs and goals. This will be decided during your consultation meeting, where our staff will work directly with you in putting together a personalized treatment plan.
After the treatment, some standard side effects include redness, swelling, bruising, blanching, tingling, stinging, cramping, aching, firmness, tenderness, aching, itching, or sensitivity at the treatment sites.
When will I notice results from my CoolSculpting® treatment?
You may start seeing results as soon as 1 to 3 months, but typically it takes up 6 months to really notice the changes when your body starts to flush the reabsorbed fat cells.
How much does CoolSculpting® cost? Will my insurance cover CoolSculpting® treatments?
The costs of receiving CoolSculpting® treatments vary depending on your personal goals, the areas you want to be treated, the numbers of areas you want to be treated, and how many sessions you will need. At Seacoast Rejuvenation, we will meet with you to discuss your specific goals and work through a comprehensive treatment plan that is unique and personalized to what you. Because everyone is different, the number of sessions you will need, and your costs will vary based on your specific needs.
Because CoolSculpting® is an optional, cosmetic procedure, it is probably not covered by health insurance. You should talk to your provider directly to learn what your benefits are and what's covered under your plan.
At Seacoast Rejuvenation, we are happy to provide you options when it comes to receiving the procedures and treatments you need to feel great. We offer CoolSculpting® financing through GreenSky Patient Solutions with flexible and convenient payments. We also offer seasonal specials and promotions, so visit our website often or call our office to learn more about special pricing, especially for treatments such as CoolSculpting®.
You can trust your health and wellbeing with our team of board-certified experts at Seacoast Rejuvenation. Our med spa is located in Newington, NH, but serve all of the surrounding Portsmouth, NH, areas! If you're looking for the best CoolSculpting® treatments in Newington, NH, and the surrounding area, then call to book your appointment with us at Seacoast Rejuvenation today!