Benefits of Microneedling Treatment Q&A
Discover the amazing benefits of microneedling and how it can help you achieve your aesthetic goals at Seacoast Rejuvenation Center. Call us today or visit us online to book an appointment. We are conveniently located at 101 Shattuck Way Suite #1 Newington, NH 03801.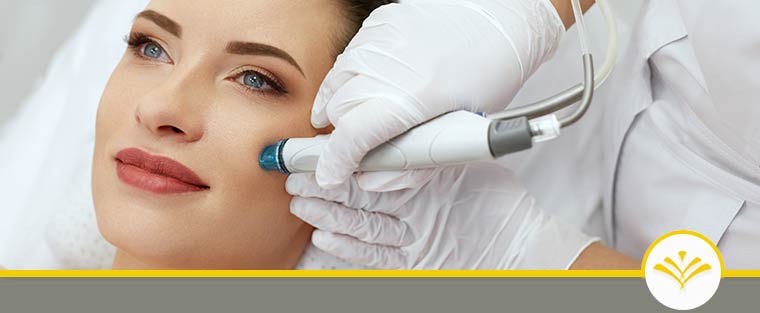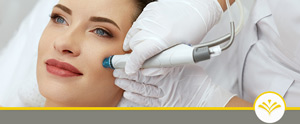 Table of Contents:
What is microneedling?
What are the benefits of microneedling?
What happens when you get microneedling?
How long does it take to see microneedling results?
Medical spas have become the most trusted establishment to receive quality cosmetic treatments, such as microneedling. They are staffed with experienced and knowledgeable clinicians who offer professional advice and provide personalized service. Just in the United States, there are tens of millions of procedures performed every year in medical spas; these clinics are the biggest proponent of nonsurgical procedures. Minimally invasive procedures have almost supplanted surgical ones as they can achieve equal results with a fraction of the potential complications.
What is microneedling?


Microneedling is the process of creating tiny wounds in the skin to help treat signs and symptoms of aging, promote skin rejuvenation, and treat various skin conditions. The procedure is also referred to as "dermal rolling" or "skin rolling," although it is more formally known as Collagen Induction Therapy (CIT). Microneedling treatments are performed by a qualified clinician or dermatologist and can help patients achieve incredible anti-aging results in a simple in-office procedure. The microneedling device contains dozens of ultra-thin needles that penetrate just beneath the surface of the skin. The tiny wounds created by the microneedles help promote collagen production and improve the skin's overall appearance and tone. The therapy has also been shown to reduce the appearance of scars and wrinkles. The results of microneedling are typically seen in several weeks, but can vary from person to person.

What are the benefits of microneedling?


Microneedling is an incredibly versatile treatment that can address a wide variety of cosmetic concerns, from skin laxity to wrinkles and rhytides. The benefits of microneedling include:

• Reduces the appearance of lines and wrinkles
• Provides anti-aging results
• Can help shrink pores
• Can improve sun damage & hyperpigmentation
• Can help treat scars
• Effective at treating stretch marks
• Reduces the appearance of rosacea
• Improves the appearance of acne
• Can improve the effectiveness of topical products
• Minimally invasive procedure
• Virtually no downtime
• Low risk of complications
• Quick in-office procedure

What happens when you get microneedling?


When a person receives microneedling, they can see results right away, although it takes time to see the full results. Microneedling achieves its full results by creating tiny skin wounds; the body responds by increasing collagen production with the aim of repairing any damage. Because the wounds are so small, virtually undetectable to the naked eye, the body's natural healing response creates a huge change to the health of the skin, both at the surface and at the deeper levels. Therefore, microneedling is essentially a way to utilize the body's natural healing mechanisms in order to achieve a younger, more rejuvenated appearance. Microneedling has become so popular that there are at-home devices available, however these devices do not achieve anywhere near the same quality of results as the ones available at medical spas.

How long does it take to see microneedling results?


The time it takes to see results from microneedling is different in every situation and depends upon a number of factors unique to each patient, including:

• The condition of the skin
• The severity of the skin's condition
• The individual metabolism of the patient
• The number of treatments performed

The initial skin tightening and pore reduction can be seen immediately after treatment, but the final microneedling results are only visible around four to six weeks after the initial treatment. While microneedling accelerates both the production of collagen and cellular turnover, this still takes time and continues gradually for several weeks.

Call us today to book an appointment with our microneedling treatment specialist, or visit our clinic conveniently located at 101 Shattuck Way, Suite #1, Newington, NH 03801. We look forward to serving you! We serve clients from Newington NH, Portsmouth NH, Durham NH, Newmarket NH, Stratham NH, Dover NH, and Rye NH.