Benefits of Coolsculpting in Newington NH
CoolSculpting provides many benefits that other fat reduction techniques do not. Visit us today at Seacoast Rejuvenation Center to learn how our CoolSculpting treatment can benefit you! Call us at Seacoast Rejuvenation Center or schedule an appointment online! We are conveniently located at 101 Shattuck Way Suite #1 Newington, NH 03801.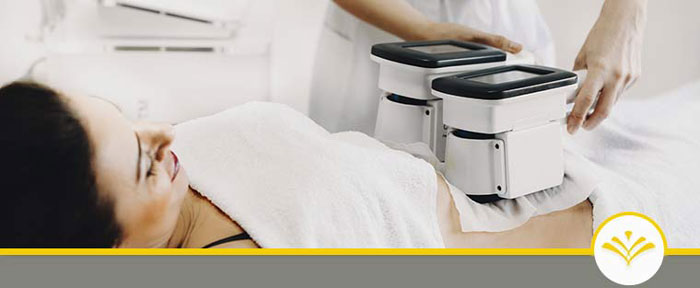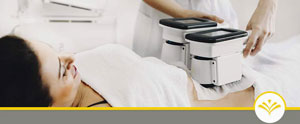 Table of Contents:
What are the health benefits of CoolSculpting?
How does Coolsculpting work?
Who needs CoolSculpting?
When do I need coolsculpting?
What are the health benefits of CoolSculpting?


Working hard to get your ideal body to a certain point can be difficult, especially if you have stubborn parts of your body that just refuse to budge. Being able to help get over that plateau with CoolSculpting is a benefit in itself, but CoolSculpting offers even more benefits that can be the reason you choose to go with this fat reduction procedure over others that are available.

Firstly, CoolSculpting is an approved FDA treatment, showcasing its safe and effective procedure that allows you to destroy the excess fat permanently. It has been shown that patients can lose up to 20% of their fat in just a single treatment.

A few more benefits of CoolSculpting include:

• No downtime
• No need for a recovery period
• Proven fat loss
• Painless and easy treatment
• Results are noticeable around 8 to 12 weeks after your first treatment
• Patients have the ability to have multiple areas worked on including: Stomach
o Thighs
o Flanks
o Upper Arms
o Chin
o And many more areas

CoolSculpting is the perfect procedure for clients who are looking to lose another 15 to 20 lbs of fat to reach their weight loss goal.

How does Coolsculpting work?


CoolSculpting uses a medical procedure called Cryolipolysis which is known as freezing fat cells to destroy them. As we freeze these fat cells, they go through apoptosis which is a process of cell destruction, in which the cells are naturally eliminated from the body over a few months period.

Who needs CoolSculpting?


You may be unsure if you qualify for a CoolSculpting treatment; however, CoolSculpting is open to many, we'll break it down to review the top candidates for CoolSculpting:

1. Is there available pinchable fat located on the approved locations
CoolSculpting can use suction or non-suctioning handpieces to target certain areas of pinchable fat on the body. In order to qualify, you need a minimum of an inch of pinchable fat for CoolSculpting to be effective.

2. Are you looking to focus on a certain area for spot treatment?
It needs to be said that CoolSculpting is available as a method for fat reduction, not weight loss reduction. If you are looking to lose weight, this procedure is not right for you, but if you are looking to contour your body, then that story.

3. Does CoolSculpting provide different applicators for my body, or does the applicator fit many sized bodies?
Use of the proper application piece will ensure that the amount of contact within the cooling plates of the CoolSculpting machine will be able to work correctly and effectively.

4. How long before you see results?
Most patients often see results from their initial appointment around 3 to 6 months. It is noted that for a client to meet their goal, they need to do around 2 to 4 rounds, evenly spaced around 4 to 6 weeks apart.

When do I need coolsculpting?


In the end, it is up to each individual patient if they think they need CoolSculpting or not. Many get CoolSculpting to sculpt certain troubling areas that they cannot seem to fix in the gym or with healthy eating. Others get CoolSculpting to make certain areas of the body seem more flawless and smoother. They want to remove any areas they do not feel happy with; however, if you really want to know a few signs that may provide better insight into if CoolSculpting is right for you:

• If you are close to your target weight
• Tired of dealing with stubborn fat you can't seem to get rid of
• In generally good health
• Not pregnant and not trying to conceive
• Pinch at least an inch of fat in the targeted area you want to focus on
• You have a good understanding of the treatment and the results it can provide

Book your CoolSculpting treatment with us by calling or simply booking an appointment online through our app. We are available by appointment only for our CoolSculpting treatments Monday, Tuesday and Thursday from 9:00 AM to 7:00 PM, as well as Wednesday and Friday from 9:00 AM to 3:00 PM. We look forward to hearing from you! We serve clients from Newington NH, Portsmouth NH, Durham NH, Newmarket NH, Stratham NH, Dover NH, and Rye NH.