Vampire Breast Lift vs. Surgery Breast Lift Questions and Answers
Interested in a breast lift? Heard about the Vampire Lift? It may be a better option for you over a traditional lift. Seacoast Rejuvenation Center has a Questions and Answers to help you decide! Call us for more information. We serve clients from Newington NH, Portsmouth NH, Durham NH, Newmarket NH, Stratham NH, Dover NH, and Rye NH.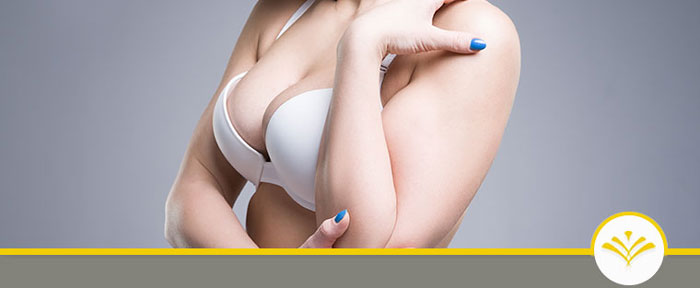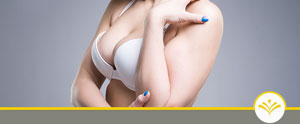 Traditionally, the breast lift has been done via surgery, but there's a new nonsurgical method in the Vampire Breast Lift! There are no incisions at all; instead, the Vampire Lift is done with injections. A traditional lift might still be the better option for you, depending on your needs, and Seacoast Rejuvenation Center can help you make your decision. Connect with us for a consultation or keep reading for our vampire breast lift vs. surgery breast lift Q&A!
Q: What is a Vampire Breast Lift?
A: It's a breast lift that's nonsurgical, with no incisions at all. Instead, the Vampire Breast Lift is done with injections and regenerative medicine which can help create new tissues in the injection area. The result is a fuller, firmer bust. The changes are gradual, over a few months, and results should last up to two years. Then you can just get another treatment!
If you want a lift that's similar to what a pushup bra can provide and you aren't interested in a very invasive procedure, then the Vampire Lift may work for you.
Q: What is the difference between a Vampire Breast Lift and breast lift surgery?
A: The big difference is that the Vampire Lift is always nonsurgical. Only local anaesthetic is necessary, as opposed to general anaesthetic, there are no incisions or stitches involved, there is practically no discomfort or pain, and there is no downtime. Only injections are involved. This is the biggest draw of the Vampire Lift. It also means that the Vampire Lift isn't permanent, but that's okay because it can be done repeatedly and results can be prolonged. The Vampire Lift has additional differences and benefits, so let's get into these.
Q: What are the benefits of a Vampire Breast Lift?
A: There are actually a number of different benefits of the Vampire Lift! Of course, there's the most obvious benefit of fuller, firmer breasts. Also, the lift can minimize the appearance of wrinkles, scars, and stretch marks, and even improve blood circulation. New, healthy tissues can be created in the breasts as a result of treatment.
The procedure itself is actually pretty simple too! It takes about 20 minutes. A numbing cream will be applied to the injection area, a sample of your blood will be taken, and injections will be given. That's pretty much the entire procedure right there! For most patients, the procedure doesn't cause significant discomfort, so that's not something you should worry about. Also, no recovery time is necessary, so you'll be able to return to your everyday activities right away.
Some people combine the Vampire Lift with microneedling for the best results. We provide Vampire Breast Lifts and microneedling here at Seacoast Rejuvenation Center.
Do you offer the Vampire Breast Lift near me in Newington, NH?
Yes, we do! That's actually another benefit of the Vampire Lift: it can be done at a med spa like ours and in a relaxing spa-like environment!
Seacoast Rejuvenation Center is located over at 101 Shattuck Way Suite #1 Newington, NH 03801, and you can reach us at (603) 288-1494. Give us a call today if you'd like to learn more about the Vampire Lift treatment, or go ahead and book a consultation with us. You're more than welcome to come visit us to get a feel for our spa environment, if you like!
We hope to hear from you soon!