O-Shot (Orgasm Shot) Specialist Near Portsmouth NH
If you are one of many women who suffer from accidental leaks when you sneeze, laugh, jump, or cough or have difficulty being aroused with low sexual desire? It is time to discuss with our specialist Keenan Al-Hojerry to see if the O-Shot may be right for you. For more information, contact us or schedule an appointment online. Our med spa is conveniently located at 101 Shattuck Way Suite #1 Newington, NH 03801.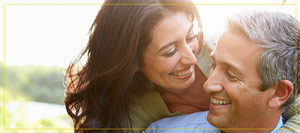 Table of Contents:
How does the O-Shot work?
Are there side effects to an O-Shot?
Where is Seacoast Rejuvenation located?
As a woman, when you begin to get older some things also start to slow down in your body. However, your sexual vitality does not have to be one of those things. The board-certified doctors at Seacoast Rejuvenation near Portsmouth, NH are happy to be able to offer the O-Shot for women. This procedure not only maintains your sexual vitality but also helps prevent accidental leaks that can also become a problem as you get older. This proven noninvasive solution requires no additional medication and will go a long way to maintaining your health as well as a healthy sexual relationship with your partner. Come to Seacoast Rejuvenation today for a one-on-one consultation to see if this treatment is right for you.
How does the O-Shot work?


While also known as the orgasm shot, our certified doctors harvest healing factors from your blood to restore your sexual wellness. When meeting with our doctors, they will review your current medical history and talk with you about your goals. If the O-Shot is right for you to achieve these goals, we'll then make an appointment for the procedure. When you visit again, we will take a draw of your blood and pull the platelets out to create a PRP Shot, also known as a Platelet Rich Plasma Shot. Platelets are the body's healing factor, and when concentrated and injected into treatment areas, the results are amazing. When injected, it will promote the growth and restoration of the tissue in that area, improving your sexual vitality. As a bonus, it also strengthens the muscles that prevent accidental leaks.
Are there side effects to an O-Shot?


You should not worry about side effects or even infections related to this procedure. We use your own blood for the treatment; therefore, there is no chance of an allergic reaction, rejection, or other side effects. This new, proven treatment is being used to treat many common ailments. The overall concept behind this procedure is to improve the blood flow to the treatment area. The O-Shot does just that and encourages the repair and growth of new healthy tissue in the injection site. Come to Seacoast Rejuvenation today to restore your sexual vitality and treat other age-related ailments. Visit us for yearly checkups to ensure you are achieving and maintaining your health goals.
Where is Seacoast Rejuvenation located?


Our facility is located at 101 Shattuck Way Suite #1 Newington, NH 03801. We are open six days a week with various hours to fit your schedule. We are open:

Monday – 09:00 am to 07:00 pm
Tuesday – 09:00 am – 07:00 pm
Wednesday – 09:00 am – 03:00 pm
Thursday – 09:00 am – 07:00 pm
Friday – 09:00 am – 03:00 pm

Note: We are not open on Saturdays during July and August.

Call our friendly staff today to make an appointment or if you have any questions about our other services. We are more than happy to give you more information about this procedure or schedule a consultation, so you can ask our doctors all of your questions. We serve clients from Newington NH, Portsmouth NH, Durham NH, Newmarket NH, Stratham NH, Dover NH, Rye NH, and surrounding areas!