How Long Does Chemical Peel Last?
Searching for a place to get chemical peels? At Seacoast Rejuvenation Center, our trained and experienced medical professionals offer chemical peels that treat acne, wrinkles, blemishes, and scars. For more information, contact us today or book an appointment online. We are conveniently located at 101 Shattuck Way, Suite #1, Newington, NH 03801.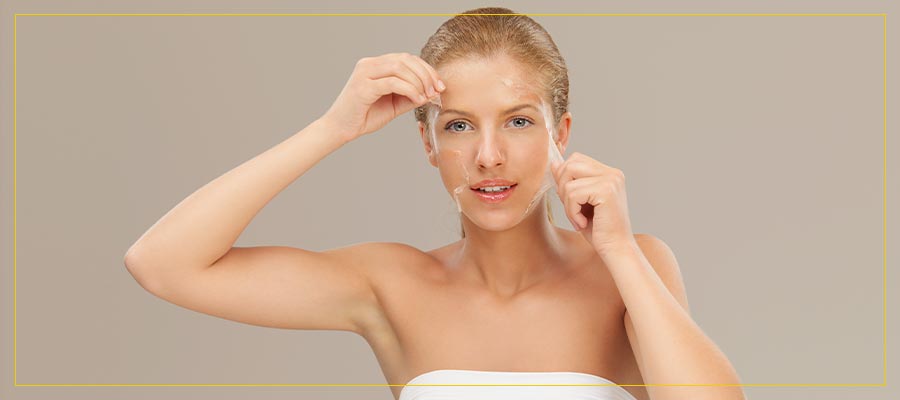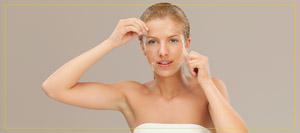 Table of Contents:
How long does a chemical peel last?
Is chemical peel good for the skin?
What are the advantages of a chemical peel?
Chemical peels are commonly used in facial treatments to exfoliate the skin and remove dead skin cells. Coming in a variety of different forms, chemical peels can be made of salicylic acid, lactic acid, resorcinol, trichloroacetic acid, glycolic acid, mandelic acid, and enzyme peels. Different types of peels have different effects on the skin.
How long does a chemical peel last?

A chemical peel treatment takes about 30 minutes with the peeling process lasting anywhere from three to five days. Throughout the peeling process, dead skin cells are removed from the skin by shedding or flaking off, revealing the fresh new skin underneath. The effects of chemical peels will vary based on the strength of the peel:

Light Chemical Peels — Removing only the top, superficial layers of the skin, light chemical peels are gentle, with treatment medications like salicylic acid and glycolic acid causing only minimal peeling and redness as they work to remove the top layers and reveal fresher, younger skin. The effects of light chemical peels can typically be seen for an average of one to two months.

Medium Chemical Peels — Using a different combination of slightly stronger acids, such as trichloroacetic acid or Jessner's solution, medium chemical peels penetrate more deeply into the skin's deeper layers and remove dead or flawed skin to a greater degree. These are performed safely under the judgment of your physician. Since there is more skin being removed and fresher skin being revealed once the aged and damaged layers of skin are gone, medium chemical peels are a great choice to treat deeper wrinkles, laxity, and discoloration. With more repair occurring during a medium peel, results last an average of two to six months.

Deep Chemical Peels — Since these treatments are conducted using stronger acids that create a true, burn-like wound on your skin, deeper peels are done with a physician's careful guidance. They are used to remove damaged skin to a deeper layer and maximize skin improvements like skin elasticity and the removal of deep wrinkles. Because this is such a deep and dramatic treatment, results can be seen for years.
Is chemical peel good for the skin?

Yes, chemical peels are good for the skin and provide many benefits, such as rejuvenating aging skin, reducing the appearance of acne and acne scars, smoothing the appearance of wrinkles and fine lines, removing dead skin cells to reveal healthy ones underneath, moisturizing the skin and the promotion of collagen and elastin production for healthy looking skin.
What are the advantages of a chemical peel?

There are many benefits to chemical peels, namely:

• Peels can make your skin-care products work better by removing layers of dead skin
• Can reduce acne and soften acne scars
• Effectively controls melasma
• Reduces the pigment buildup under the eyes
• Improves the color, clarity, tone, and texture of the skin
• Stimulates production of new collagen and growth of healthy skin cells
• Reduces discoloration caused by sun damage
• Helps to clear up breakouts
• Smooths the look of wrinkles and fine lines
• Increases hydration of the skin
• Addresses visible skin imperfections and superficial scars

If you or someone you know is looking to rejuvenate their skin, come to Seacoast Rejuvenation Center today. Our kind and compassionate professionals are experienced in chemical peels and can provide you with healthier, younger-looking skin. For more information on our chemical peel treatments, call our office and get in touch with a member of our specialist team. To book an appointment with our chemical peels specialist, visit our website or speak with us over the phone today. We serve clients from Newington NH, Portsmouth NH, Durham NH, Newmarket NH, Stratham NH, Dover NH, and Rye NH.