Benefits of Microdermabrasion Specialist in Newington NH
Microdermabrasion can offer many benefits, it can help improve skin appearance by reducing fine lines, early sun damage, and mild, shallow acne marks. Microdermabrasion can do wonders for your skin. At Seacoast Rejuvenation Center we offer microdermabrasion for more youthful skin. Contact us today or book an appointment online. Our med spa is conveniently located at 101 Shattuck Way Suite #1 Newington, NH 03801.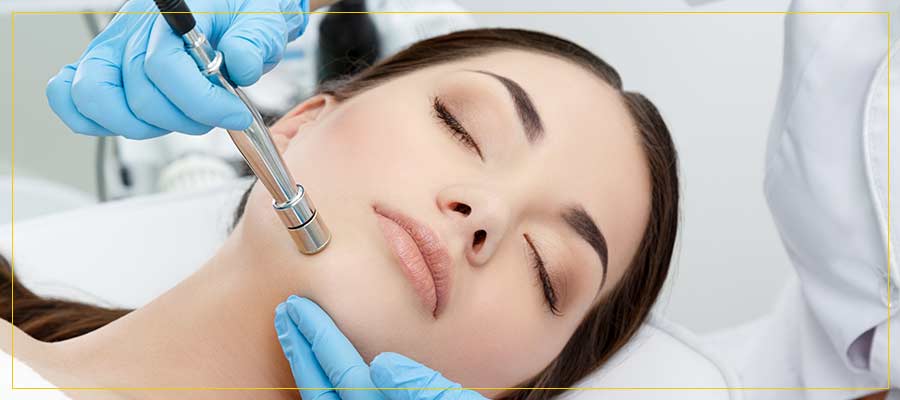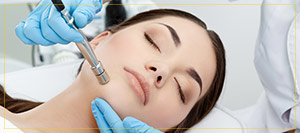 Table of Contents:
What does microdermabrasion do?
Does microdermabrasion help blackheads?
What should you not do after microdermabrasion?
How often should you get microdermabrasion?
Microdermabrasion is a minimally invasive procedure that gently removes skin to give you a smoother appearance. It can remove old skin and dead skin to rejuvenate your skin and make it look lighter. It can treat light scarring, sun damage, stretch marks, and some discoloration.
What does microdermabrasion do?


Microdermabrasion is a minimally invasive cosmetic treatment. The technician will spray or rub fine crystals onto the skin to gently exfoliate the skin. The procedure is like sanding that skin to remove dead and old tissue, allowing the skin to produce collagen, which will help create new and more youthful-looking skin. The goal is to make the skin look smoother, lighter, and younger. After the procedure is completed there may be some slight swelling and redness.

Microdermabrasion can get rid of some of the dullness of your complexion that comes over time. It can help to create a more even skin tone and texture. As the exfoliation takes place it can reduce the appearance of dark spots and age spots that have developed. If you are dealing with melasma, it can help to reduce the appearance of the dark spots and patches associated with that. It can also help to reduce small scars that have come about from things like acne.
Does microdermabrasion help blackheads?


The main cause of acne is the buildup of dead skin in the pores. Excess dirt and oils, along with sebum can create a foundation for acne-causing bacteria. Washing and exfoliating your face are important parts of having clear and healthy skin; sometimes this may not be enough. Microdermabrasion may be a wonderful solution for those who are dealing with difficult acne and blackheads.

The best skin care products available cannot always give you the results that want or need in dealing with blackheads, especially when they are applied on top of dead skin. Blocked pores cannot be adequately cleaned with many of the products available because they cannot penetrate the deepest layers of the skin where blackheads can sometimes form.

Microdermabrasion can clear off dead skin and make the skincare system you are using much more effective. When new and healthy skin cells replace the old and damaged cells you will notice that your complexion will be noticeably improved. This is one of the easiest and safest ways to enhance your complexion.
What should you not do after microdermabrasion?


Aftercare for microdermabrasion is important. Since you will have a new layer of skin to show the world, you will want to take care of it after your appointment. You will want to give your skin time to heal to get the best results.

One thing you don't want to do is to forget the sunscreen. For the first three days after your treatment, you will want to stay out of the sunlight. If you do go out, wear plenty of sunscreens to protect your new skin from UV rays.

You won't want to use irritating cleansing products after your treatment. You will want to avoid touching or picking at your skin as that will slow the healing process. Do not use products that have glycolic acid, benzoyl peroxide, retinol, or topical acne treatments for at least 48 hours.

Don't forget to moisturize to help keep your skin soft and smooth. You knew the skin will appreciate the moisturizers as it will be more receptive to them.

Don't drink too much caffeine. Caffeine can lead to dehydration which in turn makes the skin look older and kind of defeats the work done by the microdermabrasion treatment.

Don't work out right away. Heavy workouts that cause you to sweat can cause irritation and prolong the healing time. You will want to keep sweat off your face to help your face heal better.

Don't drink too much alcohol or take blood-thinning pain relievers. It is best to avoid alcohol for 48 hours after the treatment. Don't take pain relievers for about a week after your treatment.
How often should you get microdermabrasion?


The frequency of visits for microdermabrasion will vary with each person. It is suggested that you have it done every 2-4 weeks. This will help you get the best results and keep your skin glowing. After about 6-12 sessions, you should have a transformed look and feel to your skin.

If you have questions about or are looking for microdermabrasion, look no further! Our professional and experienced staff can answer all your questions, determine your personal needs and goals for the procedure, and provide a top-notch experience! You can visit us at Seacoast Rejuvenation Center, located at 101 Shattuck Way Ste 1, Newington, NH 03801. You can also visit our website to book an appointment online or give us a call! We serve clients from Newington NH, Portsmouth NH, Durham NH, Newmarket NH, Stratham NH, Dover NH, and Rye NH.