Lip Fillers in Newington NH & Portsmouth NH
Are You Looking to Enhance Your Lips? At Seacoast Rejuvenation, We Administer the Best Lip Injections in the Area. Talk to Our Med Spa Professionals Today to Find Out Which Filler Is Right for You. Schedule Your Appointment Online or Call Us at (603) 288-1494.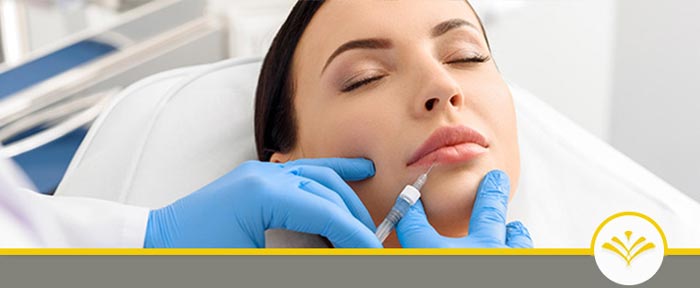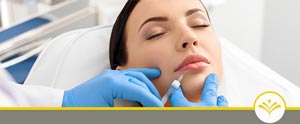 Our lips are often one of the first things people notice about us. What do your lips say about you? Have you noticed that your lips are just not a full as they used to be? Are you unhappy with the shape and structure of your lips? Would you like to enhance your personal appearance? Thinning lips are just one of the signs of aging that many are battling with. This aging battle is not a battle you have to fight on your own. Here at Seacoast Rejuvenation we are proud to offer the best lip filler injection options in the Newington and Portsmouth New Hampshire area. What is a lip filler? What results will lip injections offer me? How can the team at Seacoast Rejuvenation Center help me look younger?
What is a lip filler?
A lip filler is made up of a natural substance that can be found in your body. This substance is known as hyaluronic acid. A very fine needle is used and injections of dermal fillers containing this hyaluronic acid are made in and around the lip area. These fillers will support and shape the tissue in the lips. At Seacoast Rejuvenation Center our medical and skincare professionals specialize in a variety of dermatologic fillers such as Silk, Restylane, and Restylane Lyft. Your experienced aesthetic specialist will assist you in determining which filler would be right for you, and then carefully control the amount of dermal filler used to create the desired volume in the lips. Every injectable procedure is performed under the directive of Dr. Al-Hojerry.  This natural, non-invasive, procedure requires no down time. Each treatment session takes under an hour, which means you can even have a treatment while on your lunch break. Patients are very happy because they experience results immediately after a treatment.
What results will lip injections offer me?
Lip injections with dermal fillers is one of the most popular treatments that we offer here at the Seacoast Rejuvenation Center. Our patients love that their immediate results can last for up to 18 months. You will notice that your personal appearance is dramatically enhanced by the shape, structure, and volume of your lips. Say goodbye to those sad, thin, lifeless lips! Say hello to the beautiful new you and your younger, plumper, fuller, lips.
How can the team at Seacoast Rejuvenation Center help me look younger?
Dr. Keenan Al-Hojerry MD and his team of medical spa professionals have years of experience in helping their patients achieve their goals of looking and feeling younger again. They work hard to stay up-to-date with the latest non-surgical procedures. At our medical spa, you will find that we make use of the most advanced medical techniques and medical technology to give you and your appearance the much sought after refreshed and rejuvenated appearance. Every patient is given personalized care and treatment plans are always created according to your individual needs and wishes. Each member of our medical spa team here at the Seacoast Rejuvenation Center is committed to helping you feel about your yourself and your body. Lip filler injections are just one of the many patient services that we offer to help you win this battle against the signs of aging.
There is no time like the present to take control in your battle against the ever-increasing signs of aging. Now is the time to talk with one of the professional members of the best medical spa in your area, Seacoast Rejuvenation Center. Schedule your appointment online or give us a call at (603) 288-1494. We look forward to hearing from you and coaching you through your fight against the signs of aging.