Kybella Treatment Near Portsmouth, NH
If You Are One of Many People Who Suffer From the Terrible Double Chin, Then It Is Time That You Call Seacoast Rejuvenation Today to Discuss With Our Doctor or Medical Staff About Kybella Injections. Kybella Is a Non-surgical Cosmetic Injectable Designed to Dissolve Stubborn Fat Under the Chin. Schedule Your Appointment Today.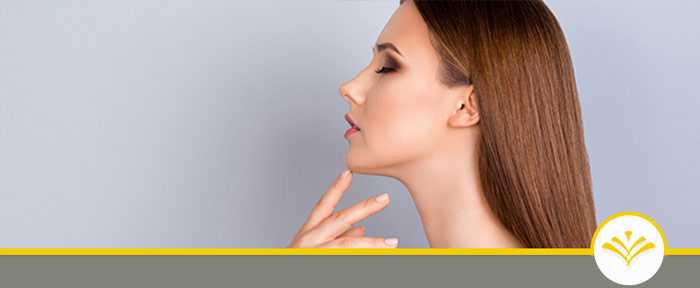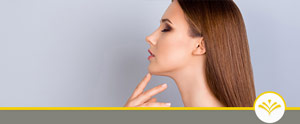 Are you tired of that stubborn double chin? Does it seem that no matter how hard you try, it just won't go away? Then it's time for you to take ownership of your appearance by getting Kybella Injections. At Seacoast Rejuvenation Center our doctor and medical staff are highly-trained professionals who are eagerly awaiting the opportunity to help you melt away that stubborn fat under your chin. However, you might be wondering exactly what is Kybella? How do Kybella Injections work? Would I need multiple treatments? Are there any side effects that I could expect? Is Kybella the right answer for me? Let's get started.
What is Kybella and how do Kybella Injections work?
Kybella is a non-surgical cosmetic injectable. Kybella's active ingredient is synthetic deoxycholic acid. This is something that is naturally occurring in our bodies. It is a molecule that aids in the breakdown, and absorption, of dietary fat.
How do Kybella Injections work?
They are designed to be injected right into the "submental fat" (fat under the chin), through a series of injections. After an injection Kybella goes to work to break down and dissolve that stubborn fat. This fat then becomes cellular debris and your body will naturally clear away this debris through your lymphatic system. Once destroyed, these cells can no longer accumulate or store fat. That is when you can really say "Goodbye" to that double chin!
Would I need multiple treatments?
At Seacoast Rejuvenation Center, we feel this is a very important question. Why? Because we are committed to helping you achieve the desired results you are looking for in your appearance. We realize that as an individual you naturally have strong feelings and emotions about your physical appearance. Our medical staff is here to listen and respond to your feelings and concerns so that we can help you choose a treatment plan that is right for you. It has been noted that most clients require 2-4 treatments. Injection treatments can be scheduled 5 weeks apart.
Are there any side effects that I could expect?
The most common side effects of Kybella are swelling, pain, numbness, redness, and areas of hardness in the treatment area. However, these possible side effects are only temporary. In some cases,Kybella could cause more serious side effects, including nerve injury in the jaw, trouble swallowing, and complications near the injection sites. Any of these possible side effects can be discussed with our knowledgeable medical staff before the procedure.
Is Kybella right for me?
Are you frustrated by that stubborn fat under your chin? When you look in the mirror do you feel that your double chin makes you look older or heavier? Do you want the best possible results and at the same time avoid a surgery? If you answer Yes to any of these questions then Kybella could be right for you. Don't wait a minute longer! Today is a day of new beginnings! Take control of your appearance by picking up the phone and calling Seacoast Rejuvenation Center today. Our friendly, well-trained, staff is waiting to help you schedule your appointment right away.