Difference Between Hot Sculpting vs CoolSculpting?
CoolSculpting provides an effective fat reduction treatment, which is more effective than another treatment available! Visit us at Seacoast Rejuvenation Center to learn more! Contact us today or visit us online to book an appointment. We are conveniently located at 101 Shattuck Way Suite #1 Newington, NH 03801.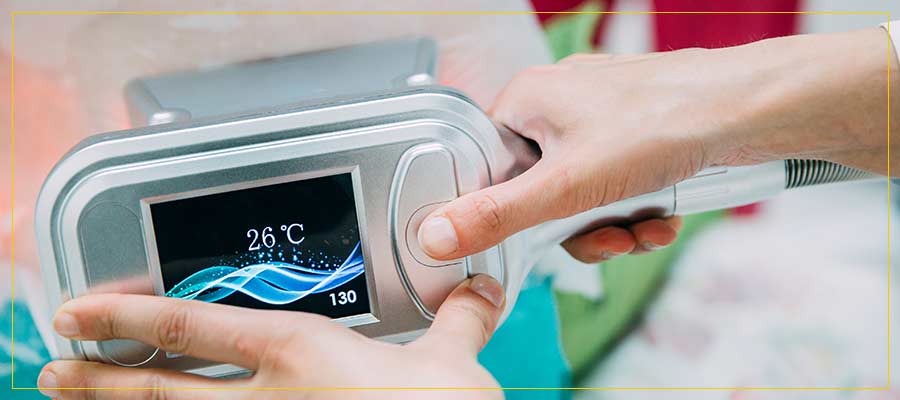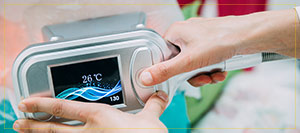 Table of Contents:
What is the difference between Hot Sculpting and CoolSculpting?
Which is better CoolSculpting or Hot Sculpting?
Do you offer Hot Sculpting and CoolSculpting at your clinic?
What is the difference between Hot Sculpting and CoolSculpting?


Hot Sculpting and CoolSculpting are both types of body sculpting available. The first main difference between the two is Hot Sculpting uses laser lipolysis to destroy the fat cells with heat, while CoolSculpting uses cryolipolysis to destroy the fat cells by freezing them.

CoolSculpting uses a suction vacuum like device to target small to medium size areas on the body, it pulls the fat into the device and it starts to freeze the fat cells. The body will then start to naturally eliminate the fat cells from the body, CoolSculpting permanently destroys around 20-40% of the fat cells that are targeted in the area. CoolSculpting provides a non-invasive procedure to destroy fat cells that is FDA-approved, and is a safe and effective procedure.

Hot Sculpting is also minimally invasive, it destroys fat cells instead by using a laser beam by heating up the fat cells. The technician uses the laser on the targeted area, heats up the targeted area to produce permanent fat reduction results. Most patients see on average 1-to-5-inch reduction in the targeted area over the course of 6 to 8 treatments.
Which is better CoolSculpting or Hot Sculpting?


CoolSculpting and Hot Sculpting are very similar in the aspect they both destroy fat cells by targeting certain areas to sculpt the body. This is one of the main reasons these two procedures are constantly competing against each other. They both work great to reduce areas that may have stubborn fat.

Hot Sculpting uses hyperthermic lasers which help to break down fat cells and tighten/tone the area of skin. The heat from the applicator works together with the heat from your skin to cause a beautiful smooth contouring result. Not only that, but the heat also stimulates the body to naturally produce more collagen within the skin, leaving the body with no sagging skin after the treatment, but rather a beautiful firm and lifted look.

CoolSculpting provides cooling techniques in order to freeze and simply eradicate stubborn areas of fat bulges that our patients are looking to remove. During the procedure, the fatty tissue is placed in between the two cooling plates applicator, it then slowly cools that certain area and the session lasts from 35 to 60 minutes.

In the end, it comes down to patient preference on whether CoolSculpting or Hot Sculpting is better, as they both provide similar experiences, with the exception of temperature, and they both provide fantastic results.
Do you offer Hot Sculpting and CoolSculpting at your clinic?


At Seacoast Rejuvenation Center, we provide CoolSculpting technology for our body contouring treatments, the brand has made a name for itself and provided over the top results continuously that we couldn't pass up. Providing this incredible new piece of equipment to use for our patient's body contouring goals offers a fantastic new experience to remove stubborn fatty tissue from the body, and provide a more sculpted, yet natural look to our patient's body. It targets certain areas of the body to allow slow progression, so you do not sculpt too much and it starts to look unnatural. CoolSculpting is a fast treatment, which can easily be done in a lunch hour, with no downtime or recovery period required.

If you are interested in how CoolSculpting may work for you and your body contouring goals, contact our clinic Seacoast Rejuvenation Center today! We are available to the general public by appointment only, on Monday, Tuesday and Thursdays from 9:00 AM to 7:00 PM as well as Wednesday and Friday from 9:00 AM to 3:00 PM. Our clinic is conveniently located at 101 Shattuck Way Suite #1 Newington, NH 03801. Visit us today to experience the difference our technicians and staff provide with our wide range of medical spa services for you to choose from! We serve clients from Newington NH, Portsmouth NH, Durham NH, Newmarket NH, Stratham NH, Dover NH, and Rye NH.