4 Questions to Ask About Facials
Facials do wonders for your skin and your appearance. Contact our team today at Seacoast Rejuvenation Center so that we can have you looking and feeling awesome in no time. Contact us today or book an appointment online. Our med spa is conveniently located at 101 Shattuck Way Suite #1 Newington, NH 03801.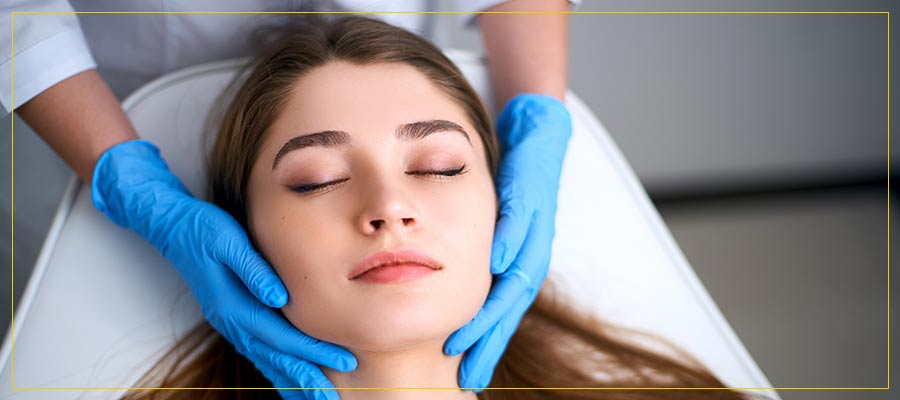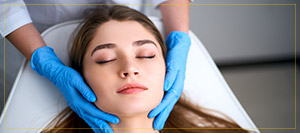 Table of Contents:
How often should you get facials?
What does a facial usually include?
What are 3 benefits of getting a facial?
What should I expect after my first facial?

How often should you get facials?

Your skin type, skin care needs, and goals, as well as the type of facial you receive all play a role in how often you should get a facial. Depending on the strength of the peeling solution used, certain types of facials – like superficial to medium chemical peels – should only be performed every two to four weeks (for superficial peels) or months (for medium peels).

A deep chemical peel can only be performed once in a lifetime.
 
Homemade face masks or at-home masks do not have clear guidelines for how often to use them. A licensed aesthetician or dermatologist can help you determine what type of facial you should get and how often you should get one if you have skin concerns. In many cases, monthly facials can be highly beneficial.
What does a facial usually include?

The purpose of a facial is to exfoliate your skin, remove impurities, and remove dead skin. The procedure is usually performed in beauty salons, day spas, and even at your dermatologist's office. A few dermatologists employ estheticians in their private practices.

Facial treatments vary from provider to provider. As part of the package, you may get a full body massage, or you may only receive the basics. Extraction, steam, and exfoliation are the most common components of a facial treatment. Some providers include facial masks, peels, and massages in their treatments.

With our Corrective Facials, we remove the top layer of dead skin cells and fine vellus hairs by dermaplaning. This allows your home-care products with powerful active ingredients to work more effectively and makeup to go on flawlessly and smoothly.

Each clinical facial is performed by an esthetician who uses high-quality products. Along with skin rejuvenation treatments, we also sell skin care products and will never try to sell you something you don't need. See the difference for yourself with our customized facials.
What are the 3 benefits of getting a facial?

A facial not only relaxes and rejuvenates the face but know that it also the mind, too. With a facial, you can focus on your breathing and regain your confidence in having healthy, beautiful skin.
 
Even though we like to think that our daily skin cleaners penetrate deep into our pores, they can only do so much. An everyday cleanser cannot remove all the oil and dirt that is built up on your skin. Facial helps remove this build-up. In addition, bacteria derived from oil and dirt are removed, leaving your skin glowing and healthy.
 
A higher cell turnover rate slows down the aging process in your face by increasing circulation. You can minimize fine lines and wrinkles by getting a facial massage once a month and gain smoother, softer skin by strengthening the muscles in your face.
 
A person's collagen production declines around age 25 because collagen is naturally produced.
In addition to relaxing the face, a facial also relaxes the mind. Having a facial helps you focus on your breathing and regain your confidence in having healthy, beautiful skin.
What should I expect after my first facial?

A facial has immediate effects and typically lasts between five and seven days. The skin looks and feels plump, hydrated, and radiant during this time. Following the appointment patients will be briefed on several steps that can be taken to ensure the best possible results.

Keeping the skin hydrated and exfoliating regularly will help. Sunbathing, picking at skin, and at-home peels should be avoided in the immediate aftermath. When your skin is particularly sensitive after a facial, harsh, potentially irritating products can cause more harm than good.

Seacoast Rejuvenation Center has experience with different types of facials and can help you reach your beauty goals. We have the services and specialists that will help you with those troublesome spots. Call us to make an appointment. We serve clients from Newington NH, Portsmouth NH, Durham NH, Newmarket NH, Stratham NH, Dover NH, and Rye NH.