Dermal Filler Injections Specialist in Newington NH
Dermal Filler injections take only a few minutes and they make a big difference. Visit Seacoast Rejuvenation Center for more information. Call us today or schedule an appointment online. Our med spa is conveniently located at 101 Shattuck Way Suite #1 Newington, NH 03801.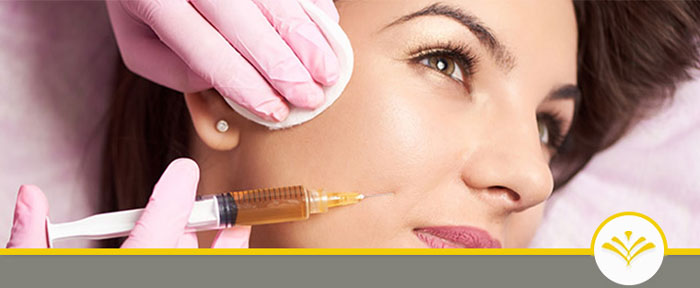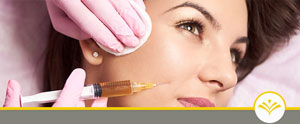 Table of Contents:
Restylane are one of different types of Dermal filler created as an alternative for specific features desired to enhance and replace
Dermal fillers have become a popular treatment in that its main purpose is to replace lines and wrinkles. In addition, Dermal fillers is versatile in that many have used it to also achieve plumpness and definition in lips, fullness and volume in hollow areas of the face as well as reconstruction in facial deformities.
These amazing FDA approved medications in pint-sized syringes are a safe, instant fix for many signs of aging including facial hollowness, lines and folds, and thinning lips. You want a natural healthy look, and the right treatment will give you exactly that.
Dermal fillers are soft gel-like substances that work by creating skin replacements that may have been lost due to appearance of wrinkles. Loss of collagen and protein in skin makes skin thinner from aging. When comparing to younger years, skin is hydrated from a natural sugar (also known as hyaluronic acid) allows the body's water to bind to skin keeping skin youthful looking. Overtime, one's body may lose that causing aging and wrinkles. Dermal fillers are a substitute for hyaluronic acid which when injected helps to replace those wrinkles and aging lines.
Some results you will notice from receiving dermal fillers are:
Plump lips, enhanced facial contours, less wrinkles and softer frown lines, smooth out facial creases and reduction of aging scars.
All injectable procedures are done under the directive of Dr. Al-HoJerry.
Silk, Restylane® and Restylane Lyft® Dermatologic Fillers
Restylane are one of different types of Dermal filler created as an alternative for specific features desired to enhance and replace


Silk, Restylane and Restylane Lyft were created by NASHA Technology which is amazing in that it allows the ability to treat patients based on individual's skin level and particle sizes. They are also created with XpresHAn technology which offers hyaluronic acid gels to give flexibility to the individuals range of facial expression.

Standard instructions include natural hyaluronic fillers injected into the skin to reduce wrinkles and folds in the cheek and lip areas. Restylane is the first dermal filler in the beauty industry where it produces an injectable hyaluronic acid (non-human and non-animal DNA based) that is the same hyaluronic acid naturally found in the human body. Fillers create volume, resulting in a healthier, younger appearance, and replenish your overall beauty. These treatments can be used in the cheeks, mouth area, and lips to fill out volume lost from aging or weight loss, smooth under-eye hollows away, plump lips, and smooth away folds. This procedure takes under an hour, and lasts up to 18 months. With repeated application, these dermal fillers promote collagen substructure, thus restoring your face's vibrant fullness naturally.

As a result, use over time reduces both the amount of filler needed and the frequency of treatments.

Dermatologic fillers have become one of the highest demanded alternative facial treatments because once you try this dramatic and natural treatment, you'll love the results and find it to be worth the investment in long term beauty restoration.

All injectable procedures are done under the directive of Dr. Al-HoJerry.

Before Your Visit: Important Restylane Instructions