Things You Need to Know Before You Get CoolSculpting Treatment
If you have ever been interested in CoolSculpting, and you meet all the ideal candidate criteria for the treatment, call us today to learn more about how our treatment can help you or schedule an appointment online. We are conveniently located at 101 Shattuck Way Suite #1 Newington, NH 03801.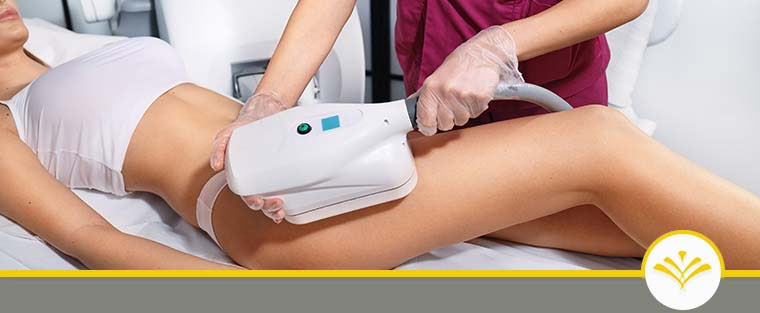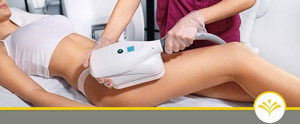 Table of Contents:
What type of specialist does CoolSculpting?
How many times can you get CoolSculpting in an area?
How many sessions will you require?
Difference between CoolSculpting and Liposuction?
How long is the recovery period from coolsculpting?
What type of specialist does CoolSculpting?


CoolSculpting is commonly found at Medical Spas around the world. Physicians who have medical training in cosmetic medicine are the type of specialists that provide cosmetic treatments like CoolSculpting. Our resident physician and medical director Keenan Al-Hojerry, who has expertise in not only cosmetic medicine, but also family medicine. He provides a broad spectrum of medical care, while bringing more than a decade of experience of cosmetic medicine to our clinic, Seacoast Rejuvenation Center with a focus on injectable and non-invasive treatments.

When choosing a CoolSculpting doctor, it is best to review and research as much as possible including:

• Find a CoolSculpting specialist who works for a medical spa that provides a good online presence. This will give you some insight into the quality of work the medical spa provides.

• Read any reviews and testimonials left by previous patients based off their CoolSculpting experiences, this will give you some insight into how they provide their treatments and interact with their clients.

• Choose a clinic that has a good track record with no complications in regards to the CoolSculpting treatments.

• Find a CoolSculpting physician that provides a great educational background with plenty of years of experience in the cosmetic industry, as well as when working with CoolSculpting.

• Review before and after images of their CoolSculpting patients to see the results that previous clients have received.

• Finally, you want to work with a specialist that tailors your CoolSculpting treatments to your individual needs.
How many times can you get CoolSculpting in an area?


Many patients will get multiple treatments of CoolSculpting done, as each treatment can usually only do a maximum of around 25% of fat reduction per treatment. So, if you want 50% fat reduction in a certain area, you may get 2 rounds of CoolSculpting treatments done to reach this desired level. This is why it is best to consult a CoolSculpting specialist, as they will be able to review with you the number of treatments you need to reach your desired goal.
How many sessions will you require?


Again, this entirely depends on the desired goal you are trying to achieve when it comes to the body sculpting goal. Each patient may be looking for a different look, and may need different areas treated in order to reach this particular goal of body sculpting. Since CoolSculpting is only done on one particular area each treatment, it could take 3 treatments to upwards of 10 treatments to get each area you want treated completed. If you have a particular goal in mind that you want to reach, it is best to reach out to our clinic by either calling us or simply booking a consultation appointment online for a CoolSculpting appointment with one of our specialists. From there we will go over your goal, what to expect, how many treatments it may take, length of time it will take to fully complete all treatments and cost.
Difference between CoolSculpting and Liposuction?


CoolSculpting provides a non-invasive new technology experience for individuals looking for fat reduction in specific areas. It is done using a method called cryolipolysis. This method can take on average 1-3 months after the treatment to see the results, as you naturally have the dead fat cells removed from the body through bowel movements.

Liposuction is a surgical procedure that is invasive and comes with severe risks. Liposuction needs to be performed at a surgical center by a licensed plastic surgeon. You may need a local anesthetic to help with the surgery, and possibly prescribed pain medication for after the treatment to deal with the pain. Finally, you will need time to rest after liposuction, as it is invasive and you will need time for your body to completely heal.
How long is the recovery period from coolsculpting?


The fantastic thing about CoolSculpting, is the fact that it offers a non-invasive treatment option for fat reduction and has little to no downtime or recovery treatment period that is needed from a CoolSculpting treatment.

There are some common side effects that can be included after your CoolSculpting treatment that you may experience:

• Aches
• Bruising
• Cramps
• Diarrhea
• Firmness
• Itchiness
• Muscle spasms
• Nausea
• Redness
• Stinging
• Swelling
• Tenderness
• Tingling
• Numbness
• Fullness felt in the throat if you have your neck treated

If you are interested in a coolsculpting treatment, contact our clinic today! Seacoast Rejuvenation Center is open by appointment only Monday, Tuesday and Thursday from 9:00 AM to 7:00 PM and Wednesday and Friday from 9:00 AM to 3:00 PM. We serve clients from Newington NH, Portsmouth NH, Durham NH, Newmarket NH, Stratham NH, Dover NH, and Rye NH.