4 Questions to Ask Your Coolsculpting Specialist
If you are looking for a new procedure to help you get rid of unwanted fat, check out our coolsculpting technology, now being offered at Seacoast Rejuvenation Center! Call us today or visit us online to book an appointment. We are conveniently located at 101 Shattuck Way Suite #1 Newington, NH 03801.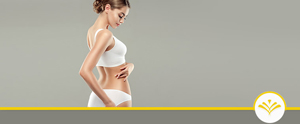 Table of Contents:
What is coolsculpting?
What to expect after coolsculpting?
How long does it take for coolsculpting to work?
How does your body get rid of fat after coolsculpting?
What is coolsculpting?


Coolsculpting is the newest technology in fat reduction. This procedure utilizes cryolipolysis, which places a roll of fat between two panels, then starts to cool the fat to freezing temperatures.

Coolsculpting allows individuals to focus on not only one part, but several areas of the body to treat for fat reduction including:

• Thighs
• Lower back
• Stomach
• Sides

The great thing about coolsculpting is the fact that it can help to reduce the appearance of cellulite on the back of legs, buttocks, and your arms. Some of our patients also use our coolsculpting procedure to reduce excess fat underneath the chin.

On average it takes about an hour to complete each area of the body that you are targeting. The more areas you intend to target for fat reduction, the more treatments will be necessary to see your desired results. Larger areas on the body that you are looking to treat may require more treatments on average than that of smaller areas, i.e., Thighs compared to arms.

What to expect after coolsculpting?


The great thing about coolsculpting is there is no downtime or recovery period after our treatments. However, a few things to mention that would be beneficial before you go ahead and book your coolsculpting experience.

1. Wear loose fitting clothing to the appointment

This not only provides you to be comfortable after the treatment, but it gives the treated area a chance to breathe and fully recover after.

2. Drink plenty of water before and after the appointment

Drinking enough water can help to flush your body of toxins and also help to eliminate the fat cells which were blasted with the CoolSculpting machine faster.

3. Do not expect dramatic results after the first treatment

Coolsculpting takes time for the results to be visible. You will most likely begin to notice results a week or more after once the redness and other side effects wear off.

4. Relax after each treatment

After the appointment, you may be sore in the area, you may notice some redness occurring, so it is best if you relax a bit and just take some time to yourself.

5. Ultimately coolsculpting will require the individual to take some responsibility

In the end, while coolsculpting is a permanent solution to fat removal, it can only be maintained permanently if the individual sticks to a healthy lifestyle and exercise. It all depends on the patient if they will have success for the long-term.

How long does it take for coolsculpting to work?


Coolsculpting which is also commonly known as body sculpting or body contouring provides noticeable fat reduction results from our treatments. You will begin to see noticeable differences from your treatments around the one to three-month mark after your first initial appointment. This is due to the fat cells that are slowly removed from the body, it can take anywhere from four to up to six months after the final coolsculpting treatment to see the ultimate results.

How does your body get rid of fat after coolsculpting?


During your coolsculpting treatment, the target after goes through the cryolipolysis process, where it begins to freeze the fat cells in your body, and they are then destroyed permanently.

To permanently destroy these fat cells, it will go through a process where the fat cells are disposed of through the natural waste removal process in which the body does the natural function of removing toxic material from your body that is no longer needed. You can help this along faster by getting lymphatic drainage massage which will help to stimulate the body's natural way of removing the destroyed fat cells.

If you are interested in a coolsculpting treatment, contact our clinic today! Seacoast Rejuvenation Center is open by appointment only Monday, Tuesday and Thursday from 9:00 AM to 7:00 PM and Wednesday and Friday from 9:00 AM to 3:00 PM. We serve clients from Newington NH, Portsmouth NH, Durham NH, Newmarket NH, Stratham NH, Dover NH, and Rye NH.