Laser Hair Removal Treatment Specialist Near Dover NH
Seacoast Rejuvenation Center is the best place to receive your laser hair removal. Our medical staff is dedicated to making sure that you love the way you look. For more information, contact us or schedule an appointment online. Our med spa is conveniently located at 101 Shattuck Way Suite #1 Newington, NH 03801.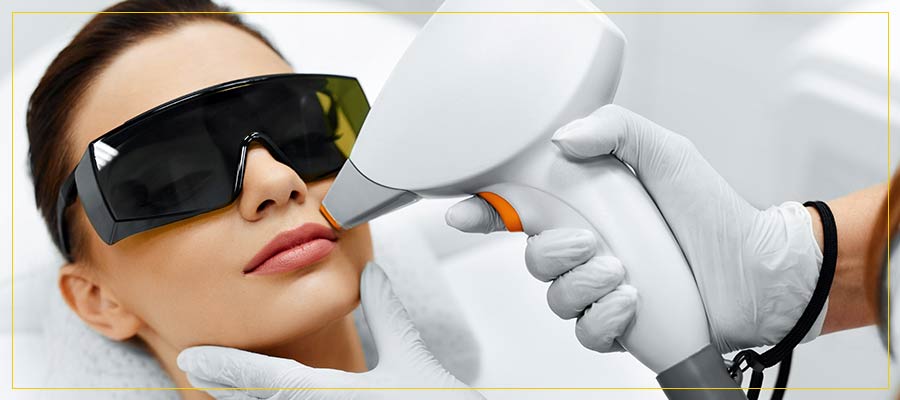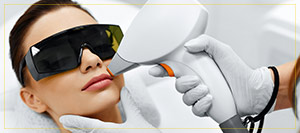 Laser hair removal is a helpful procedure for men and women who are tired of wasting time tweezing, waxing, or shaving the same parts of their bodies over and over again. If you are interested in laser hair removal procedures, Seacoast Rejuvenation Center can help you save time, energy, and money by providing you with the best laser hair removal available in the Dover, NH area. Our dedicated and professional staff are highly-trained and ready to help you feel confident about the way you look all year long.
Laser hair removal helps your skin stay smooth by destroying hair follicles. When hair follicles are targeted by our laser hair removal system, the pigment in your follicles absorbs the pulses of light, damaging them. Once this process happens, present hairs are rejected and shed in approximately 2-3 weeks following your procedure. For a majority of patients, about 4-6 treatments are required to achieve full results. However, laser hair removal is a very individualized procedure and the exact number of treatments necessary will vary based on a number of factors including skin tone and hair color, and the area(s) being treated. For maximum efficacy, laser hair removal sessions are typically scheduled about 5 weeks apart.
There is minimal preparation required for your laser hair removal appointments at Seacoast Rejuvenation Center. However, there are a few simple steps patients do need to take prior to their procedure. Patients will need to stop the use of self-tanning products and tanning beds for about a month prior to their session, and they will also not be allowed to tweeze, wax, have electrolysis performed, or use hair dye in the 2 weeks prior to their appointment. It is strongly recommended that patients avoid skincare products that contain BHAs, AHAs, and retinoids for 1 week prior to their treatment in order to avoid skin irritation. Patients will be asked to thoroughly shave the area that will be treated on the day before their appointment.
At Seacoast Rejuvenation Center, we strive to provide not only the best and most effective but also the most comfortable laser hair removal experience possible to each of our clients. Most patients experience a slight stinging sensation when the laser hits their skin. At Seacoast Rejuvenation Center, patients will receive a topical anesthetic that will help lessen this uncomfortable sensation. They will also receive protective eyewear to use while the laser system is activated. Patients may experience sensitivity, redness, or itching following their procedure. Cold compresses and gentle moisturizers can help provide relief. Treated areas should be protected by sunscreen. A washcloth or other gentle exfoliation may be used carefully when showering to encourage the shedding of existing hairs.
If you are interested in laser hair removal services to permanently remove hair from your face, neck, back, legs, underarms, or bikini area, let the experienced professionals at Seacoast Rejuvenation Center provide you with the best laser hair removal available in the Dover, NH area. Call us today to schedule a consultation so you can feel more confident in your appearance. We serve clients from Newington NH, Portsmouth NH, Durham NH, Newmarket NH, Stratham NH, Dover NH, Rye NH, and surrounding areas!